Walk through the entrance, past the stationary monorail and giant plastic giraffe, and you are greeted with roars from animatronic displays against the sound of running water from mini waterfalls. Among the exhibits you can view, there is a lion that sings Elvis songs and a rock band made up of… cereal mascots? These, despite what you might think, are not the main draw for customers. No, that would be the hundreds of thousands of products that represent over 70 countries from around the world. Yes, Jungle Jim's International Market is, in fact, a market, not whatever weirdly wonderful urban attraction you might have thought it was. Today, we are going to sit down and dig deeper into the Ohio based "theme park of foods."
Q: Can you give us a brief history of the store? When did you open? 
A: We opened our first semi-permanent produce stand in 1971. For three years, the stand moved to various locations before settling in an industrial area of Fairfield, Ohio in 1974. From there, we have expanded and opened another location in Cincinnati.
Q: Have you found business to increase since plant-based eating is becoming more mainstream? 
A: Yes, it is increasing because economy shoppers are eliminating meat from their diets and looking for heathier and cheaper alternatives.
Q: What are customer favorites? Sweet or savory? Basics or extravagant treats? 
A: Savory since they are eliminating meat from their diets.  The core shopper is looking for an alternative to basic ground beef patties  or loose grind and want it to taste delicious!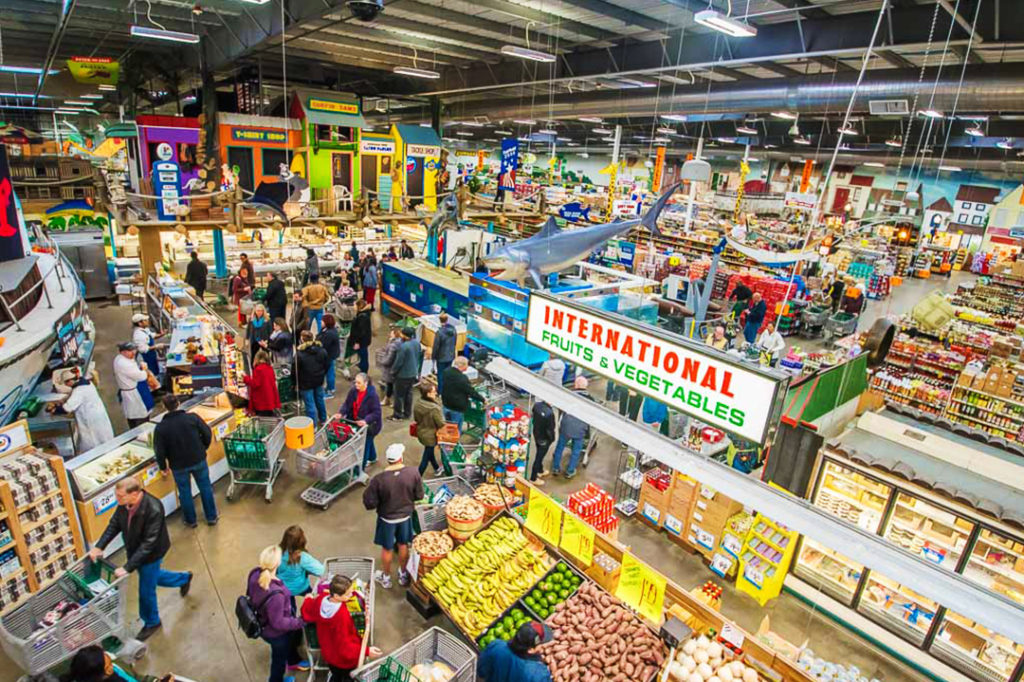 Q: What is something unique about Jungle Jim's? 
A: We have over 70 countries represented and carry so many of their different types of foods.
Q: Jungle Jim's is an advocate of healthy living and quality products, are the customers that shop at your store equally minded? 
A: Yes, most definitely, customers drive from all over to purchase our  unique products.
Q: What is something most people are surprised to learn about your store? 
A: How massive it is over 200,000 square feet of shopping and the amount of unique and nostalgic products (over 180,000) we carry.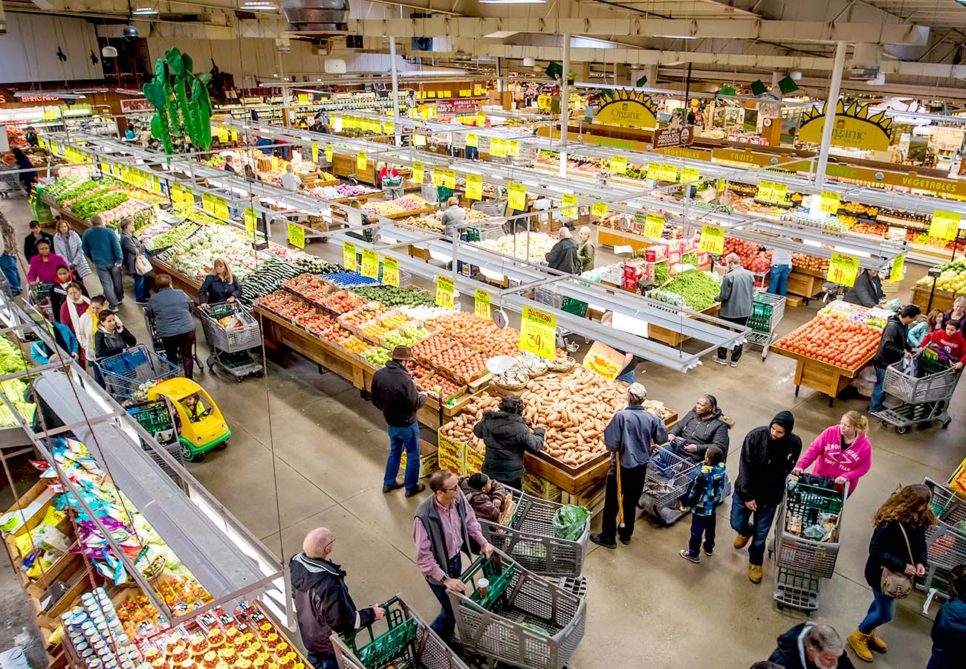 Q: Anything else you would like to share? 
A: We have been featured on several TV and radio programs. The Travel Channel, History Channel, food network, Good Morning America and the Japanese TBS show Sekai Kurabetemitara, just to name a few!
Q: Anything you'd like to share or add in terms of how things have changed or affected business or the operation of Jungle Jim's during COVID19? 
A: We are very proud of our staff and how hard they have been working during these unprecedented and trying times.
You can visit Jungle Jim's at one of their two locations and check out their website for recipes and department details.